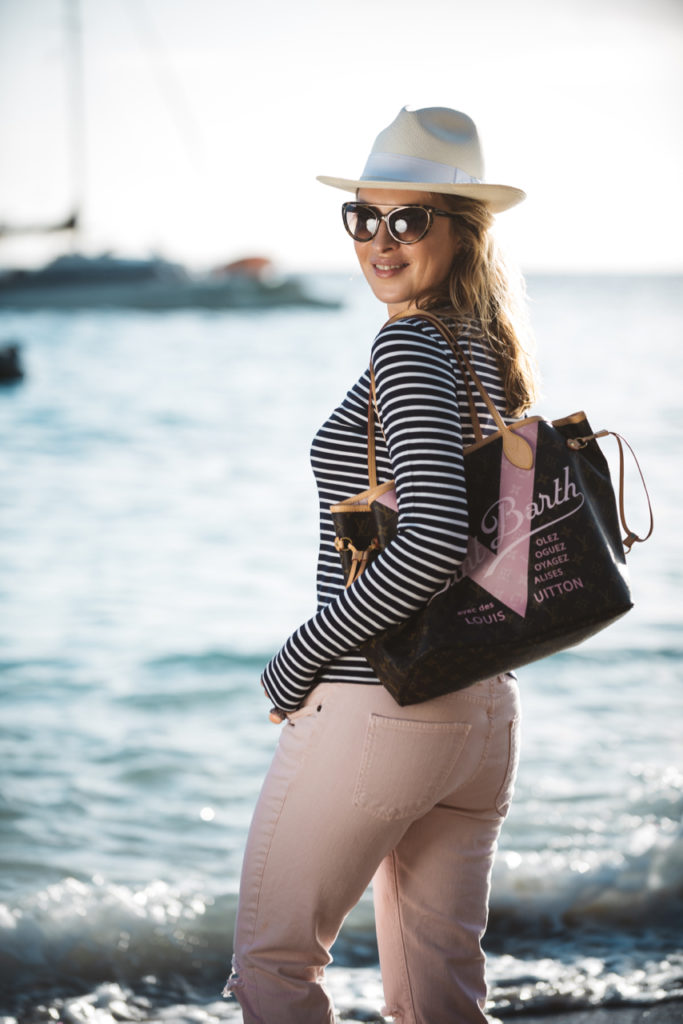 On the beach, I like to be worriless. Worriless about absolutely everything, and mindful only of the waves kissing the shoreline and my toes in the sand. For somebody who likes to cover up and protect herself from the sun, that might be a little hard to imagine—but it's definitely possible to dress up for sun protection and enjoy the beach at the same time.
A case in point is this outfit that I wore to the beach: a striped shirt and denim jeans. Stripes and denim are timeless for a reason, but they need a little vamping up once in a while. The striped shirt that I wore came from a brand that I absolutely love, Mott 50. The brand is dedicated to weaving together stylish wardrobe must-haves that also double as sun protective clothing—all clothes have UPF 50. Mott 50 identifies itself as not just a fashion brand, but a "lifestyle brand", catering to people who are conscious of the damaging UV rays but do not want to compromise style. It's literally skincare that you can wear.
This striped shirt is very light and nice on the skin, and with such a classic design and sun protection function, it made beach dressing quite effortless on my part. I paired it with these pastel pink denim jeans. Denim is a material that provides excellent sun protection, and is as much a spring staple as stripes. Pastels are always trendy in spring, too, and the soft pink hue is a nod the Pantone Colors of the Year.
As always, accessories are a (vogue) necessity, and I put on a white fedora hat and black sunnies for coverage for my face. I also wore a couple of statement rings, and brought my Louis Vuitton Saint Barth bag. The total outfit sans the accessories gives much freedom in movement, which is perfect for bonding and playing with my boys.