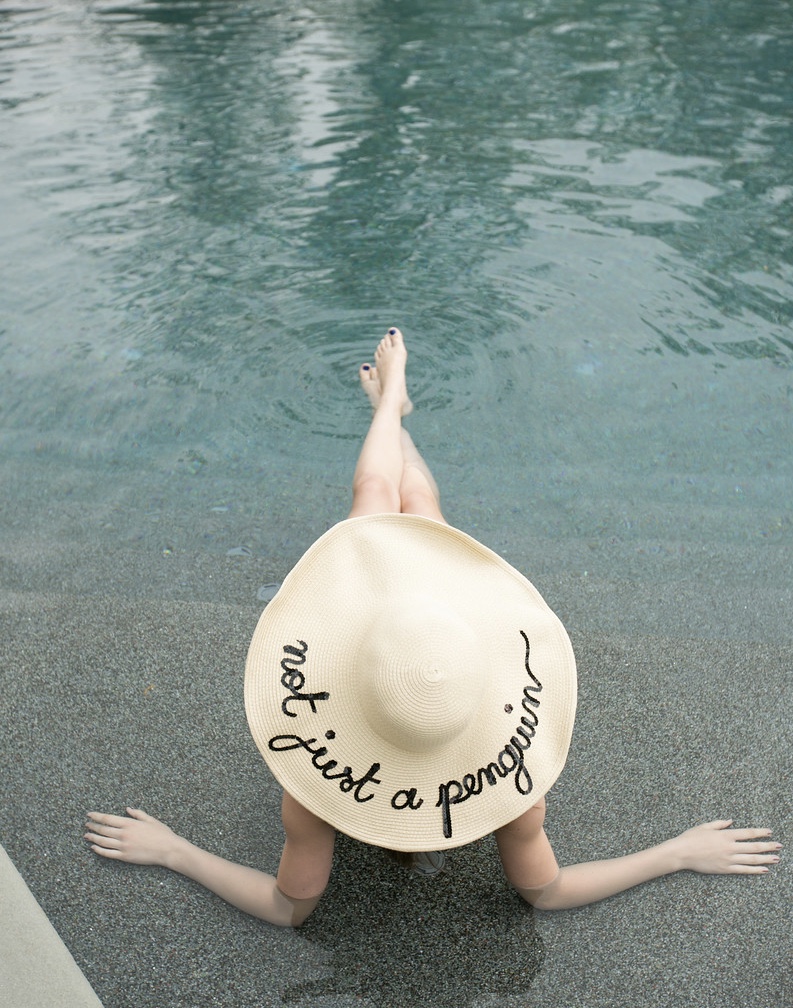 Fashion has always been a part of my lifestyle, whether it be selecting the perfectly classy, yet feminine, suit for my job in investment banking, a laid back every-day cool ensemble to spend the day with my husband and two adoring sons, or a stylish summer look for a fun day at one of the many beach destinations I love to travel to on a regular basis.  Fashion was fun, carefree, and effortless for me, until one day in 2008 I was diagnosed with melanoma, a type of skin cancer primarily caused by being exposed to harmful ultra violet rays.
The experience was horrifying to say the least. Every day I stepped outside, I was conscious of the sun's rays coming in contact with my skin. While for many the sun evokes feelings of joy, for me a recurring nightmare was laying in the middle of a beautiful, white sandy beach, as scorching bright sun rays penetrated every inch of my uncovered body, on the one day I forgot to apply sunscreen. I went through a phase where fashion took the back burner and the only priority of my paranoid mind was to cover up!
With time, however, I realized that fear could not rule my life, so I embarked on finding creative ways to stay trendy and fashionable while being protected from the sun. It was not an easy task! Mainstream fashion blogs, magazines, and retailers don't have a special section dedicated to that niche consumer who desires the latest trends from the runways, but who also seeks more coverage than most, especially during summer and resort seasons. I found that most summer clothes that covered up were either very sporty or lacked in quality, style, and silhouette.
After speaking to many people who have had similar experiences as myself, and after constantly being complimented on my fashion sense in the context of my new need to cover up, I started this site to share my experience in curating what I call "sun sensible fashion".  This site is not meant to provide any medical advice or to suggest any course of action, but it is meant to make sun sensible dressing fun, fashionable, and stylish.  Thankfully my diagnosis was at very early stages and I am cancer free. Use SPF! Have Fun! Live life! Enjoy!