It's no secret that the French have got it down when it comes to timeless fashion. Back in 1917, Chanel took inspiration from seafarers and introduced the Breton stripes to the rest of the world. Flash forward to 2016, the craze for stripes still hasn't died down, and it has even flourished into so many new styles for the Spring/Summer 2016 collections.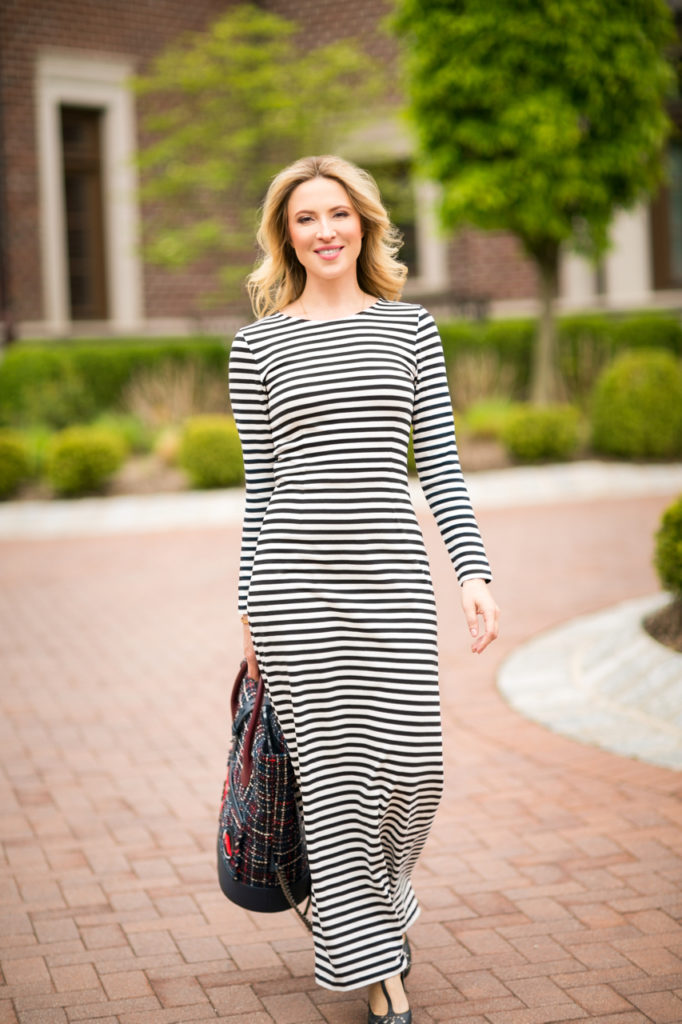 Dolce and Gabbana, for one, rolled out striped dresses in a spectrum of playful, candy colors. Jonathan Saunders smashed together stripes of different shapes and orientations for an interesting, bold look. Prada made a statement by showing off a combination stripes in different sizes and contrasting hues on coats and suits, resulting in outfits that are funky and sleek at the same time.
Why stripes are an effortless print that has rocked the runways over and over is no wonder. The pattern exists on that level of versatility where you can wear it from casual errands under the sunny weather to dressier, cruise holidays during the summer. It's always fresh and crisp. So for a spring outfit, I wore a classic striped maxi dress from J. Crew. The combination of cotton and jersey fabrics made the dress soft and lent it just the right flow so that it created a flattering silhouette. I especially loved the back split of the dress: it made it easier to walk and move around in.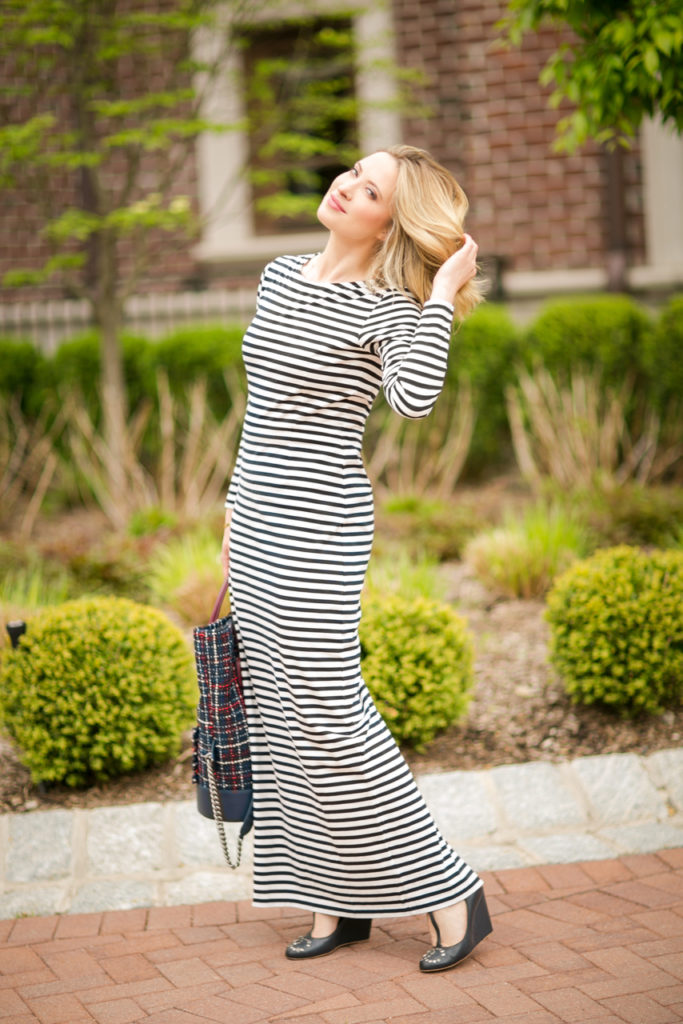 I wore this dress with T-strap shoes from Chanel. Usually, T-strap shoes give off a vintage appeal, but I love how it made my ensemble look so much more chic and put-together. These shoes are actually an old pair; I've had it for around 5 years now, but it still works with so many outfits. I'm honestly in love with the way Chanel imbues that quintessential charm in their pieces.
Right off of Chanel's Spring/Summer 2016 collection is the tweed tote backpack I carried with me. The burgundy and navy colors are a royal pairing, and it really stood out against the navy-and-white stripes of my dress. The crest and pin embellishments gave the bag that robust character, too. The best part? It's not just about the bag being stylish. True to the traveler theme of the collection, this bag can pack all the necessities. I can fit in more things than I initially thought I could—everything from cardigans, to umbrellas, to my sons' snacks. It's practical and fashionable at the same time!