I underwent a little bit of a heartbreak when I realized that committing to a sun sensible lifestyle meant that my wardrobe will be limited to full-length pieces. That means that none of those cute camisoles, sophisticated culottes, or short playsuits will make it into my day closet; I would have to start dressing for maximum coverage. What I discovered for my kind of lifestyle, though, is that the fashion industry has endless, stylish options for any dressing needs I had—I just really had to be open to the challenge and learn the rules of the style game.
One trick I learned? If you're stocking up on full-length pieces, vamp it up with prints, patterns, trimmings, and inventive silhouettes. That way, you keep things playful and interesting.
One case in point I've had is this Dodo Bar Or tasseled maxi dress. It's a breezy maxi dress made from black and white cotton-gauze, with a geometric op-art print that is no short of enchanting. It's incredibly detailed, and I love every bit of it, from the silhouette-defining tassel trimmings to the gathered skirt. Needless to say, this dress has officially become my favorite for the summer, and I can't rave enough about it!
The dress is already a showstopper, but I wanted to maximize it by pairing it with dark Celine sunglasses and a skull-embellished, black cowboy Bullhide hat. I wore it to lunch on the beach, and then a local town center for a casual shopping session with some of my friends.
I always get so ecstatic when I find something this intensely stylish for my sun sensible wardrobe. It doesn't hurt that it's versatile, too; I can definitely see myself wearing a lot more frequently and styling it in new ways in the future.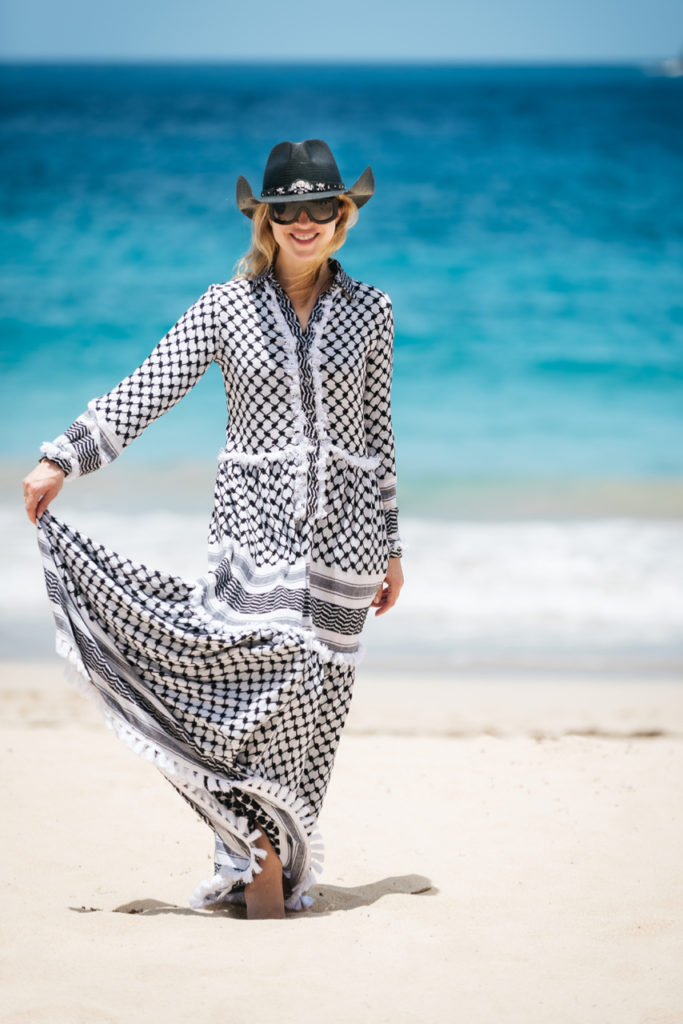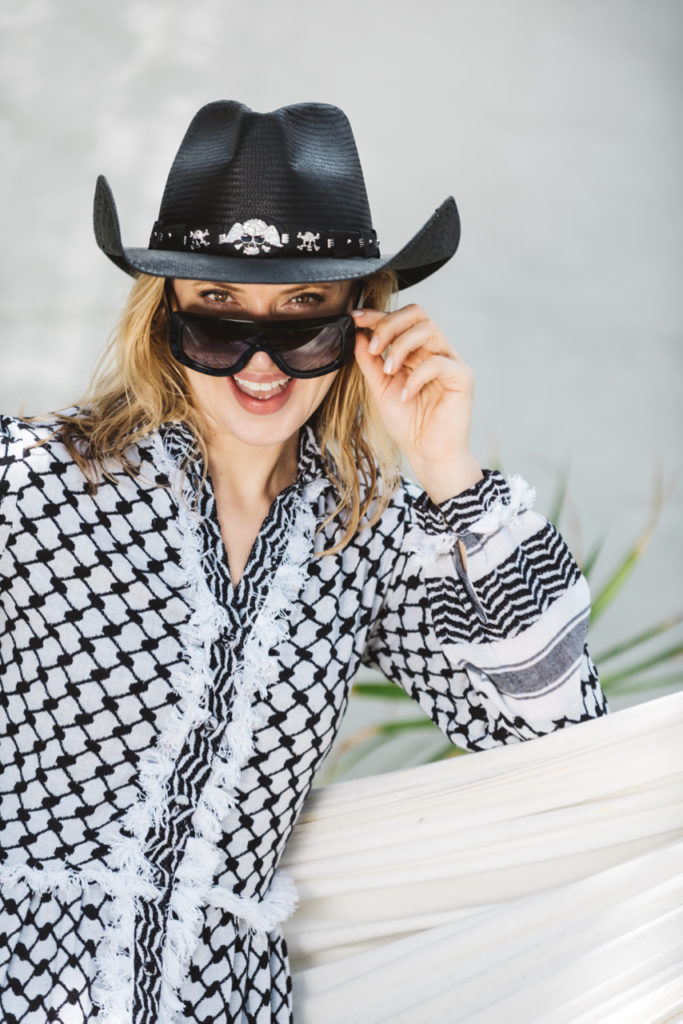 Photographed by Max VanderNoot  https://www.facebook.com/maxvandernootphoto/?fref=ts