Nothing can quite cheer me up like a day with my family.   True, I am set in my sun sensible ways!  But it doesn't mean I can't spend a perfect day at the beach with my boys.  I just have to take extra steps to protect myself from UV rays.
On my most recent visit to the beach, I wore a white scallop rashguard and bora bora fringe tulip swim shorts from Cabana Life. The crisp white rashguard goes perfectly with the shorts. These are my go-to bottoms.  With their comfortable waistband, fringe hem and tulip openings, they are just perfect for a day at the beach. They also add a pop of color to the outfit. Both pieces have a 50+  UPF for maximum sun protection.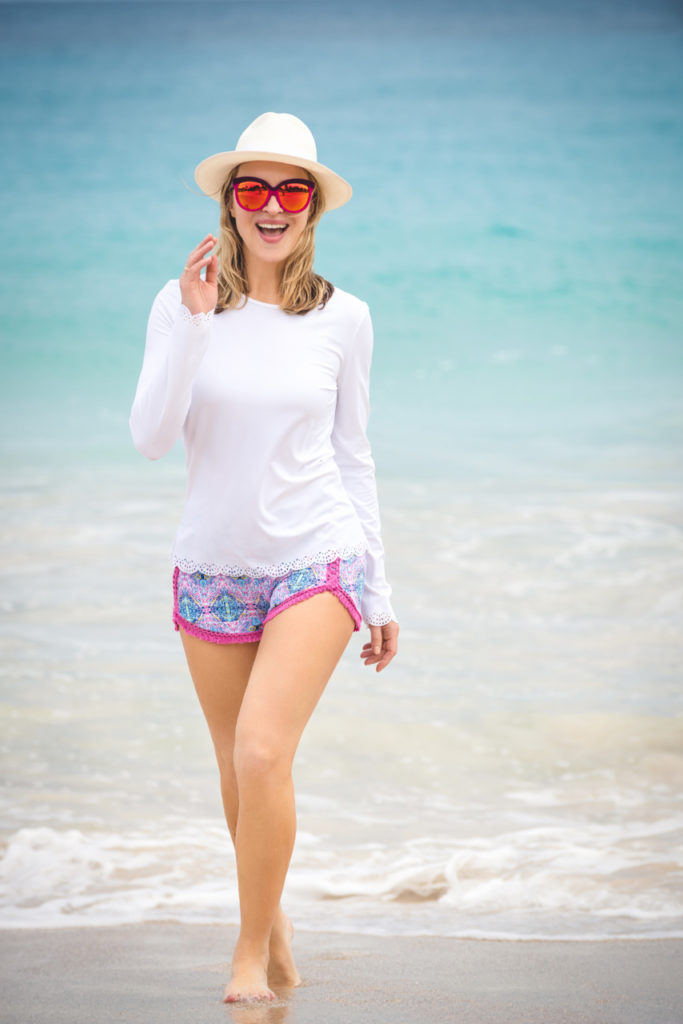 Cabana Life is one of my favorite companies. They have a bunch of stylish 50+ UPF outfits for children and adults alike. They have dresses, swimming suits, pants and even hats.
Speaking of hats, they always manage to make an outfit chicer.  This time I went with a stylish white hat from Sensi Studios.  This Classic Panama hat is hand-woven by indigenous artisans from The Andes before being pressed, and its brim ironed.  It is made of torquilla palms which are known for being flexible yet durable. This design is trimmed using a black grosgrain band and is very light.  I almost forgot I was wearing a hat!
A beach outfit is never complete without sunglasses. I went with bright pink shades from Italia Independent.  I just couldn't help myself.   This color is perfect for the beach, and these frames feel like velvet to the touch.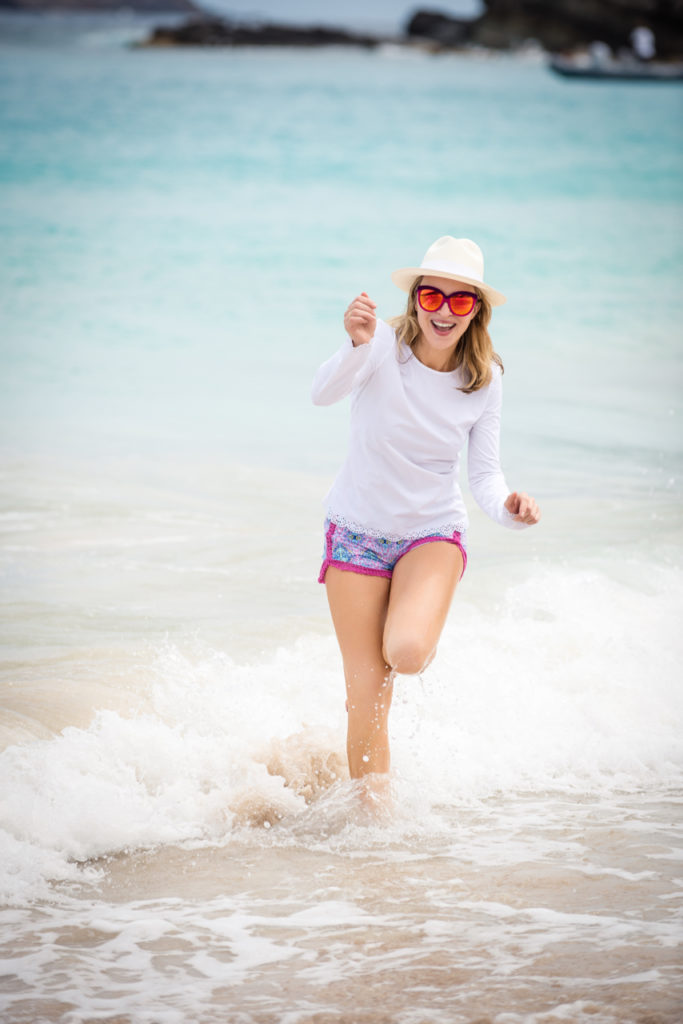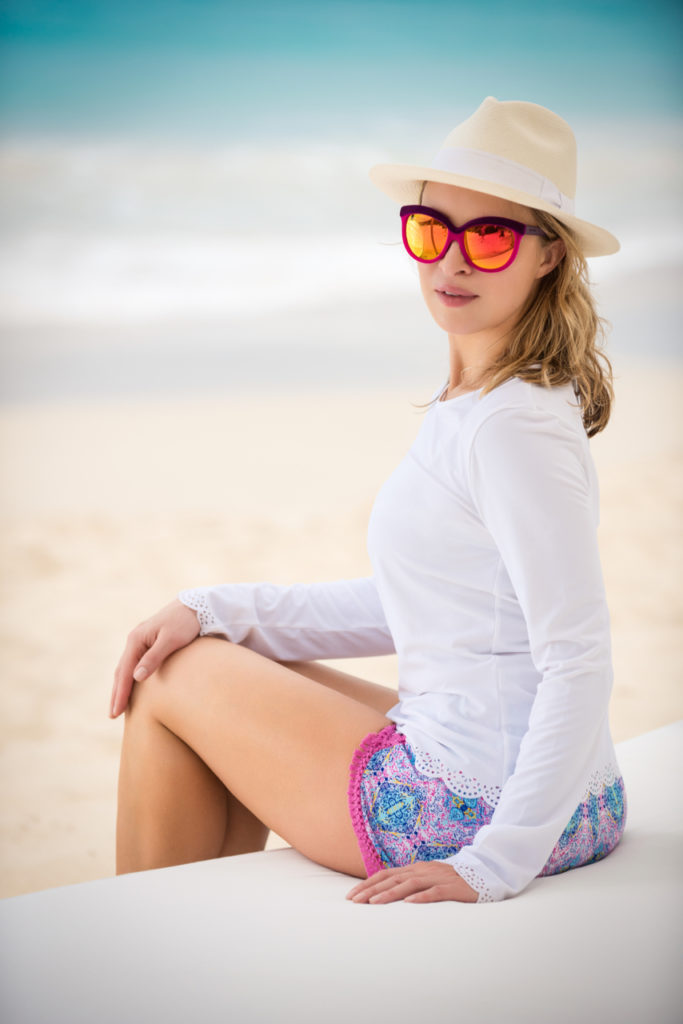 Finally, I carried all my beach necessities in a large navy ticking striped canvas bag.  This bag is not only stylish but also fits perfectly flat in my suitcase making it easy to pack.  If you are planning a day at the beach, this could come in handy.
It's important to note:
Avoid hanging out at the beach from 10 AM to 4 PM, when the UV rays are most dangerous. Instead, take a dip before or after those hours. Not only does your skin bask in less damaging light and heat, but you also get to enjoy the horizon during the golden hours.